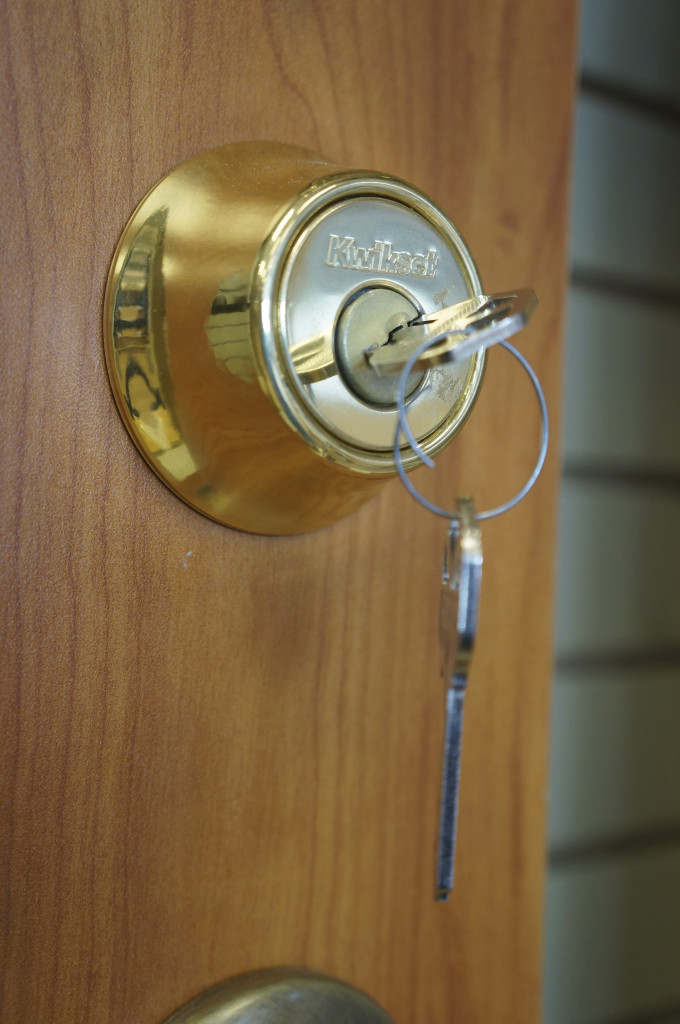 We at Keys Plus cannot express enough the importance of having quality locks and hardware on your home where you should feel your safest. Our professionals can come out to take a close look at your current locks, their quality, and if need be advise you on ways to make your home more secure. This includes garages, windows and outbuildings.
Have you recently bought a home?
Have you had a change in household occupants due to a roommate moving out or separation?
Have your locks been tampered with, damaged or compromised?
Are your locks just plain worn out?
If you answered yes to any of these you may need you locks re-keyed, or replaced altogether.
Locked out?
After proof of residency, Keys Plus can get you back in.
Lost your keys?
Keys Plus can come out and make keys that fit your current locks.
Additionally Keys Plus can:
Extract broken keys
Lock Repair
Install locks on doors and fences
Originate or copy mailbox keys
Visit our showroom to see our selection of door hardware including keyless entry options!
Can't come to us? We'll come to you!